First, get a Camino guidebook. Then get the real story behind the majestic beauty and awesome power of the Camino de Santiago…
Lost and listless on the island of Mallorca, Jamie Draper searches for his estranged wife, Pam, who has left him without any explanation or warning. Exploring her last known location, Jamie stumbles upon an urgent letter from his missing wife promising full disclosure as to her sudden departure and her current whereabouts. There's just one catch: her mysterious adventure is disclosed in a series of letters she's left hidden along the ancient Camino trail across northern Spain. Now armed with a list of clues to track the letters down, Jamie retraces Pam's footsteps, while being both entertained and challenged by the many colorful Camino characters he meets along the way—including the enchanting Brie, who harbors her own secrets that just might compromise Jamie's intended reunion with his wife.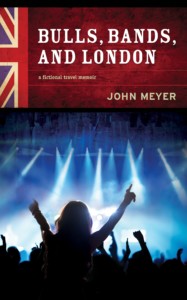 Neil Jarvis believes that the wild and sexy Jordan is the best thing in his otherwise predictable life. So when she mysteriously disappears in England after their first big fight, he drops everything in order to search for her and win back her heart. Now while his journey begins in the rock 'n' roll wonderland of London, it unexpectedly leads him to the chaotic debauchery of Pamplona's San Fermin Festival. And that's where salacious secrets are uncovered that inevitably test Neil and Jordan's roller coaster relationship—and threaten to tear them apart.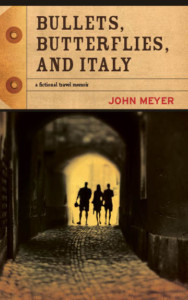 Zack Curtis truly dreads his thirtieth birthday. Estranged from his family and friends, he hopes his trip to Italy will lift his spirits and trigger the inspiration for a happier life. But he soon offends an elusive mobster who threatens to turn his dream trip into a nightmare. From the splendor of Amalfi, to the grandeur of Rome, to the pageantry of Siena during its Palio Festival, John Meyer presents a unique travel memoir that masterfully combines a love story with an exhilarating adventure. Brimming with wit and humor, "Bullets, Butterflies, and Italy" is a literary travelogue enlivened with passion, jealousy, betrayal, and hope.